Happy New Year
Published on Monday, 01 January 2018 15:03
Happy New Year to you all and I hope it's a good one.
For me I'm already busy editing the next Queen's Cat story and this will be available in February for you to enjoy.
I have also been looking at some of the new movies being released for 2018 and Peter Rabbit looks very funny. The mischievous and adventurous hero takes on the starring role of his own comedy film with James Corden voicing the character of Peter. In the film, Peter's feud with Mr. McGregor (Domhnall Gleeson) escalates to greater heights than ever before as they rival for the affections of the warm-hearted animal lover who lives next door.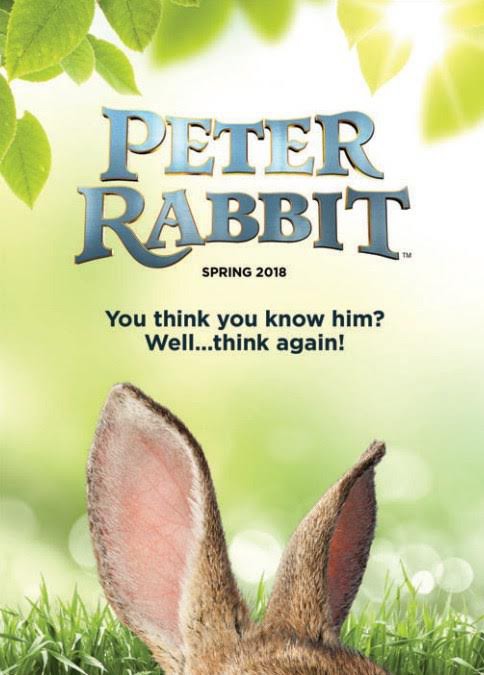 Royal Jumper
Published on Saturday, 16 December 2017 19:57
This image of the Royal Family dressed in Christmas jumpers at Madame Tussauds made me giggle and it's all for a good cause - Save the Children. Even the Corgies joined in and that reminds me, I must get myself a festive jumper.
I hope you all have a wonderful Christmas a very happy New Year. xxxx

The Christmasaurus - Live on stage
Published on Saturday, 02 December 2017 20:35
The Christmasaurus Live on Stage
Now this looks like a great show to see over the Christmas period....
Based on the hugely popular children's novel by bestselling author and McFly star Tom Fletcher, this enchanting festive treat features music, animation, magic, very special guests and all-new original songs written by Tom himself.
Join the adventure with a boy named William Trundle and a most unusual dinosaur called The Christmasaurus - two unlikely friends about to experience a Christmas Eve neither of them will ever forget. Packed with sleigh bells and singing elves, reindeer and even Santa himself, this is a spellbinding and original story about family, friendship and discovering that the impossible might just be possible…
The Christmasaurus runs for 10 performances only at the Eventim Apollo from Thursday 21 December 2017. So don't be on the naughty list, get your tickets now!

The Muppet Christmas Carol - Movies For Juniors
Published on Sunday, 19 November 2017 22:02
The Muppet Christmas Carol - Movies For Juniors - release date 6th Dec
Brian Henson directs the best known Christmas story of all time. Michael Caine plays the old miser Scrooge with Kermit as his long-suffering but ever-hopeful employee Bob Cratchit, Miss Piggy as Cratchit's wife, and a host of Muppets (including the Great Gonzo as an unlikely Charles Dickens) taking other primary roles in this bright, playful adaptation of the sombre tale. Or at least it starts brightly enough--the anarchic humour soon settles into mirthful memories and a sense of melancholy as the ghosts of Christmas past, present, and future take Scrooge on a journey of his lonely, wasted life.
One to watch this Christmas....X